Our Software Team
Sondrel's software team is completely equipped to design and develop the necessary software to get to BSP (Board Support Package) level.
We are fully experienced in producing software to driver and validation test level for the whole SoC. This includes getting the OS up & running, sourcing and writing drivers, performing validation using the bring up board.
Talented SoC Firmware Specialists
The table in this illustration demonstrates our very broad coverage of experience and knowledge. We bring in contractors where we would benefit from particular specialist knowledge.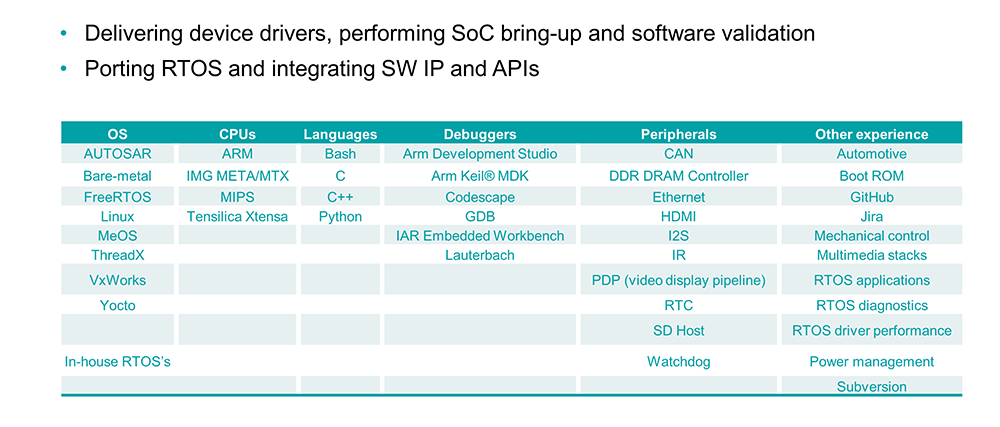 Over recent projects, the team has delivered drivers for more "exotic" IP such as processing arrays and security. Our full-system security experience refers to implementing security for the whole system.
No matter how diligently we select IP, there will always be software integration issues and this has led us to adding support in Linux drivers and subsequently "upstreaming" that.
To offer an application example. We recently taped-out a very large SoC capable of processing multi-stream 4K video to perform surveillance analysis using a custom Neural Net processor.