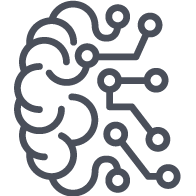 Because Sondrel offers a full turnkey service of ASIC production from design through to shipping silicon, we know what is happening with services at every stage of the manufacturing and test process. Recently, we have noticed increased lead times for SOC package design and manufacturing, particularly for flip-chip BGAs that could impact the overall project timelines.
Ed Loverseed, our Head of Engineering, explained, "People think that they have to do things in a set sequence and hence don't sort out the bump and ball co-ordinates until the design is finalised and ready to tape out to the fab. Unfortunately, the increased lead times for packaging can now mean that the silicon will be produced before the packaging is ready. This introduces a delay in the whole process so that the devices are not ready for market as predicted."
As a result, we have eliminated a potential delay
Once we became aware of this issue, we devised a solution. By assigning die bumps and determining their x/y coordinates relative to the die corner, the SoC package planning and design can be started earlier by generating the bump coordinates before top level physical design and final RDL routing are completed.
Alaa Alani, a principal engineering consultant leading the project, explained, "Using the floor plan and the SoC partitions' locations, the bump locations are determined for each of the macros and PHYs as specified by the IP vendors. For hard macros such as PCIe, HDMI and others, the bumps' locations are specified by their relative offset from the macro corner whereas in soft macros (e.g., DDR), it is based on a certain pattern and a minimum pitch used in the bump assignment.
"The final bump assignment still has to be checked against the final chip layout, but we have found that this method gives an excellent first approximation that is good enough to start the SoC package planning and design. As a result, we have eliminated a potential delay and I would advise others to follow this procedure of starting bump layout early."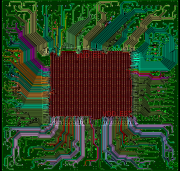 "The career growth opportunities here are numerous and flexible, depending on the engineer's appetite and preferences. In the five years that I have been working here, I have grown from being a novice in Physical Design to becoming an expert in the same with top-level and full chip ownership and leading projects and people. Sondrel is one of the very few companies where an engineer can get exposed to the full RTL-to-GDS cycle, more importantly full chip opportunities that are rare to come in most companies. Sondrel offers the unique opportunity to become leaders and define methodologies."
- Kirthi Kishore, Physical Design Engineer, India