Sondrel UK Graduate Programme
Our structured two-year programme aims to give you hands on experience in each of the core areas of IC development, as well as the opportunity to work on a live customer project.
The core of the Graduate Programme is the same for everyone. It is designed to immerse you into business life so you can contribute to all aspects of our work culture and develop as an employee with business skills as well as vocational engineering skills.
The type and variety of work here is unparalleled. The breadth and depth of our work is what gives us architectural authority and the skill of dealing capably with the unexpected twists that occur when your work is constantly breaking new ground.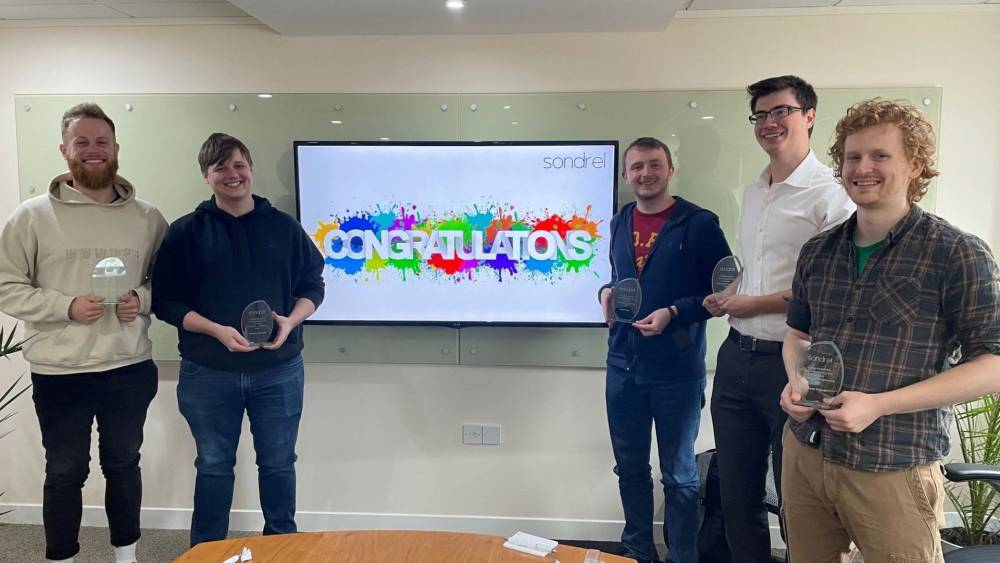 The programme includes internal and external courses (on or off site), plus online and self-taught courses that you take with support from your mentor.
These learning modules expose you to all aspects of the work in your chosen route so that you can find out what you are particularly good at and enjoy.
Benefits:
Competitive salary
Company pension scheme
Discretionary annual company bonus
25 days' paid annual holiday + bank holidays
Hybrid, flexible work arrangements
Opportunity for career progression
Private Medical Insurance
Opportunity to travel
Contacts for the programme