Senior Physical Design Engineer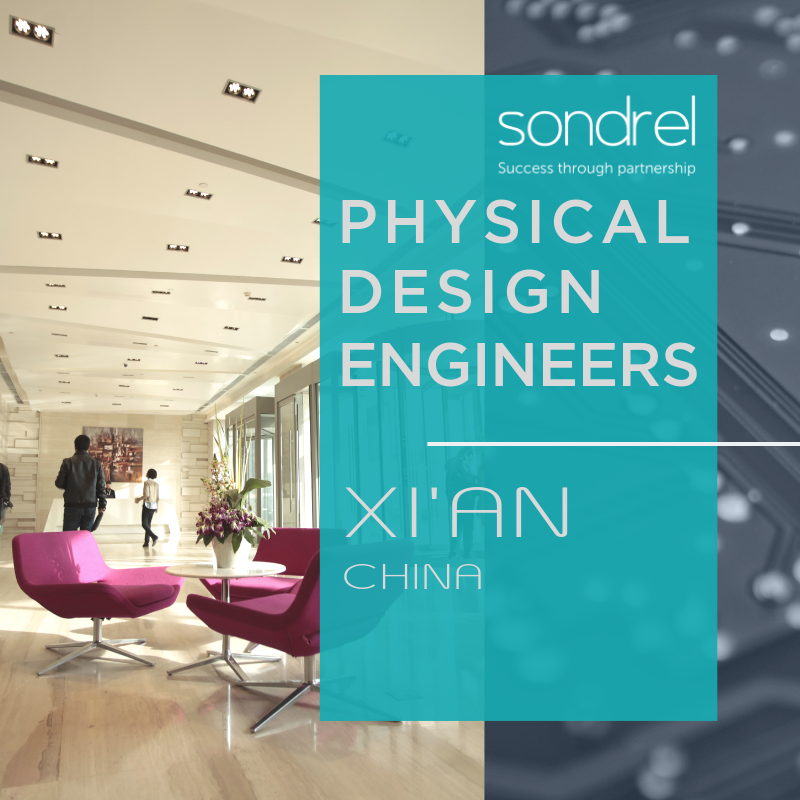 Sondrel has a worldwide design team of around 225 engineers and is now hiring a further team of Physical Design Engineers in Xi'an. The successful engineers will be working on a variety of complex digital projects and technologies down to 7nm.
Physical Design Engineers have responsibility for block development from RTL to GDS and are expected to take ownership of the responsibilities assigned and grow within the role over time to become a team leader. This opportunity is ideal for an Engineer with 2+ years' experience and will be based in Sondrel's Xian Design Centre of Excellence.
Why work for Sondrel?
Sondrel's engineers gain a wealth of experience and exposure to numerous projects, technologies, applications and personal engagements. Applications can include; AI, Automotive, and Internet of Things (IoT)
Lead some of the most complex designs or learn from other talented engineering capabilities, whilst working on one of the numerous designs in progress at a time
Become an integral member of a truly global business with excellent opportunities for continued learning and skill development
Responsibilities:
The person should contribute to physical design projects with some guidance and have some ability to work independently.
Should be capable of solving problems of moderate complexity with guidance.
Applies judgement in interpreting results and conducting quantitative analysis.
Will be engaged in maintaining a high quality in their work.
Should be capable of interacting with the more experienced team members to resolve problems.
Should be capable of deliver assignments on time according to the schedule
Should be self-disciplined in executing design tasks.
Skills:
Input skill set one or more of the following:
PnR using either Synopsys ICC/ICC2, Cadence Encounter/Innovus, Mentor Olympus/Nitlo
Synthesis using either Synopsys DC or Cadence RC
Experience of Formality or LEC for formal equivalence check
Experience of PT for timing closure and timing ECO
Experience of Calibre or IC Validator for physical verification
Experience of RedHawk or Voltus for power analysis
Can serve as an independent individual contributor to technical project.
Proven capability as a problem solver with an ability to work individually or as part of a team.
Qualifications:
A Bachelor's degree/masters or PhD in either a relevant subject
Remuneration / Benefits:
Competitive remuneration and additional benefits including a company financial bonus
To apply, please contact and send an e-mail attaching your CV to recruitment.china@sondrel.com